His Story
Children's book author Brian Frederick knew he wanted to be a writer at a young age, having won prizes and praise for his early stories.
When he writes, he finds himself entering a bubble and his mind wanders in an imaginary world, providing him with great creativity.
Brian's stories are inspired by the children and animals that he meets.
He enjoys dusting his stories with a bit of gentle philosophy.
For instance, in his new picture book, Siggy Loves Sausages, Siggy is a magical little dog with the personality of the sweetest, happiest little child.
He goes about the world with enthusiasm and good cheer, and is rewarded for it—with sausages, of course! New Siggy books, such as Siggy Saves Rupert the Robin,  and Siggy Saves Christmas are on the way…
Brian thinks a great book is one that is able to share the beauty in the everyday. Being relatable and believable to children is also important, even if it involves fairies and sprites, such as with his additional collection of chapter/middle grade books featuring The Phlower Phaeries.
Brian hopes his stories provide happiness and enjoyment to his young readers.  
When he isn't writing imaginative stories for children—while listening to loud indie rock music on headphones—Brian enjoys following Manchester United and walking with his wife, Harvinder.
They live in a little nature reserve, where their house is always flooded with birdsong and woodland critters run around in the trees.
A perfect haven for storytelling.
Who am I?
I was born in County Down, Northern Ireland, in December, 1969.
I was a 60s child for 26.5 hours. I think that's important!
I grew up during "the Troubles" and went to a posh school where CS Lewis was once a pupil and Samuel Beckett briefly taught. (Beckett once replied that students there were indeed the "cream of Ulster" being "rich and thick"… I'm not the former, sadly, but you can be judge about the latter.)
How Did I Get Here?
Anyway, I left that place and went to university and got LLB and LLM degrees and a bit of a career as a lawyer which didn't agree me with me. I didn't agree with it, either!
I've never been terribly good at respecting authority, and I suppose it showed. Some ups, some downs, and…
Eventually I pitched up here, where you see me now. I much prefer writing stories than writing writs, it turns out.
What Do I Care About?
I don't know if stories for children can change the world, but I hope they can make it a little better – certainly for my readers.
I hope I can bring a little more joy into the world, and a little more truth and kindness.
I do care that these and other important things are often in short supply when they needn't be. Maybe we can change that together…
Siggy loves sausages
Can Siggy Keep His Word? Will this sweet little sausage dog be able to resist his favourite tasty temptations, stay true to his pledge, and save a Big Birthday Surprise?
Join Siggy, as he learns about the happiness that comes from keeping promises, during his romp through a fast and fabulous adventure that takes him into the deep dark woods where magic sometimes happens…
He's here NOW…. Siggy is a magical little dachshund, with the personality of the sweetest, happiest little child. He goes about the world with enthusiasm and good cheer and if everything goes well then  he always ends up with a sausage "because there's nothing a sausage dog likes better than sausages"!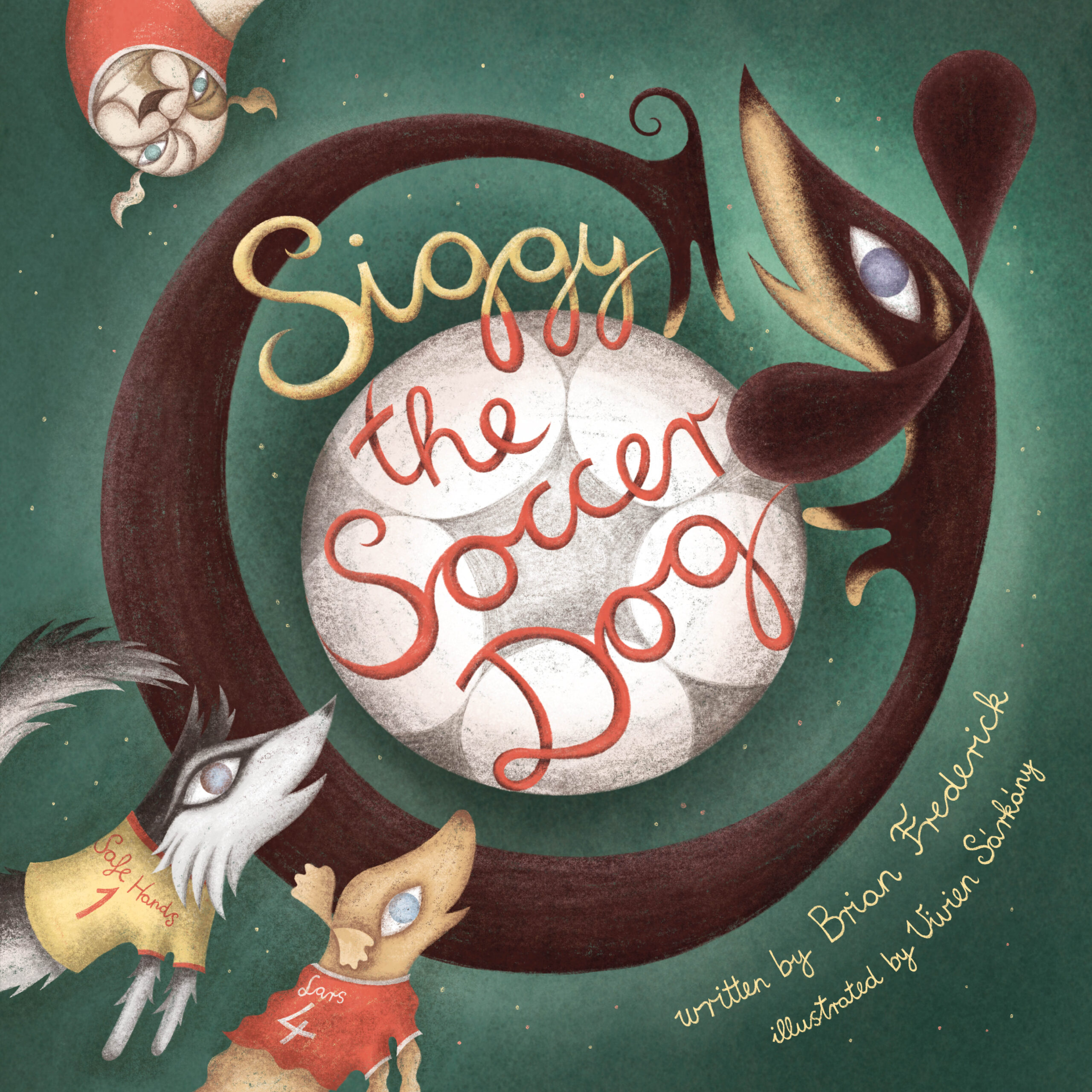 Siggy the soccer dog
NEW RELEASE here now…
Siggy looks so cute as he twitches and turns in his sleep.
But as they watch him, little do the family know that in his dream he is "Siggy Sosidj" the star player for Manchester United. It's up to Siggy to rescue his team in the biggest game of his life. But can he do it?
Join Siggy and a multi-national cast of doggie players to find out – in a fast-paced, beautifully illustrated tale about overcoming the odds, staying true to your purpose and being kind…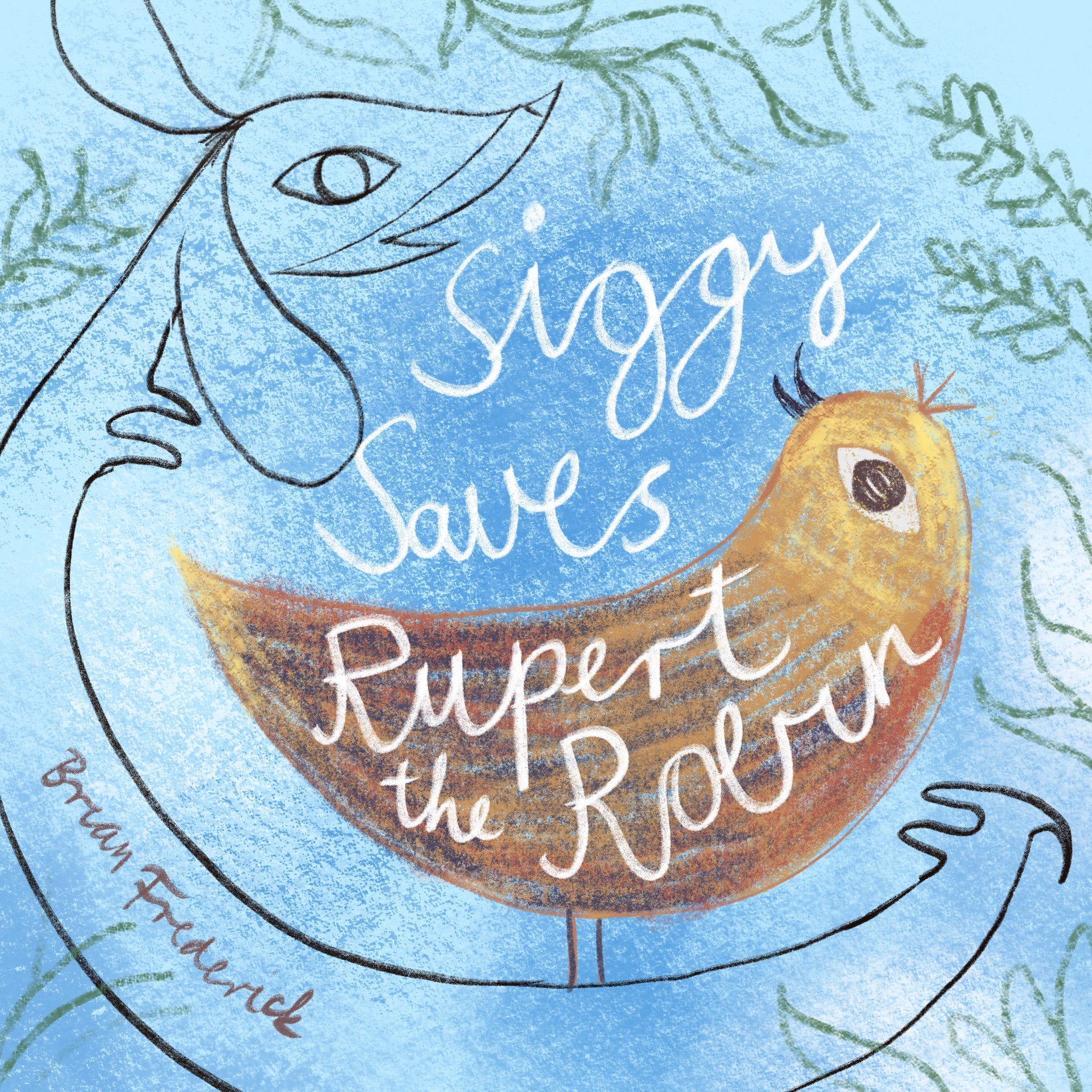 Siggy saves christmas
coming soon…
It's Christmas Eve and everyone is happy… Or are they?
Rupert the little Robin is very sad and things look bad.
Then he meets Siggy who thinks he knows what to do.
Come and see if Siggy can save Christmas for Rupert…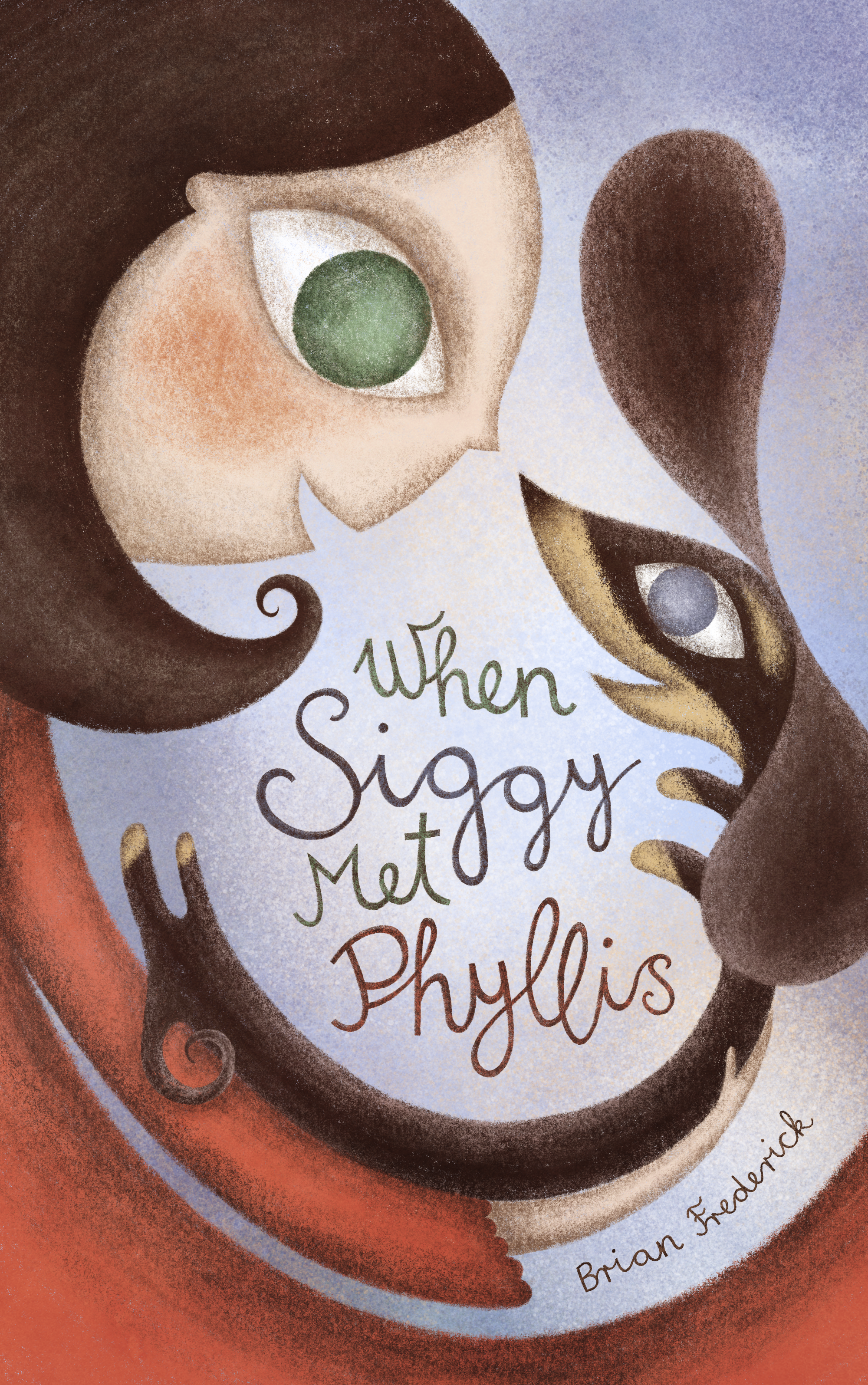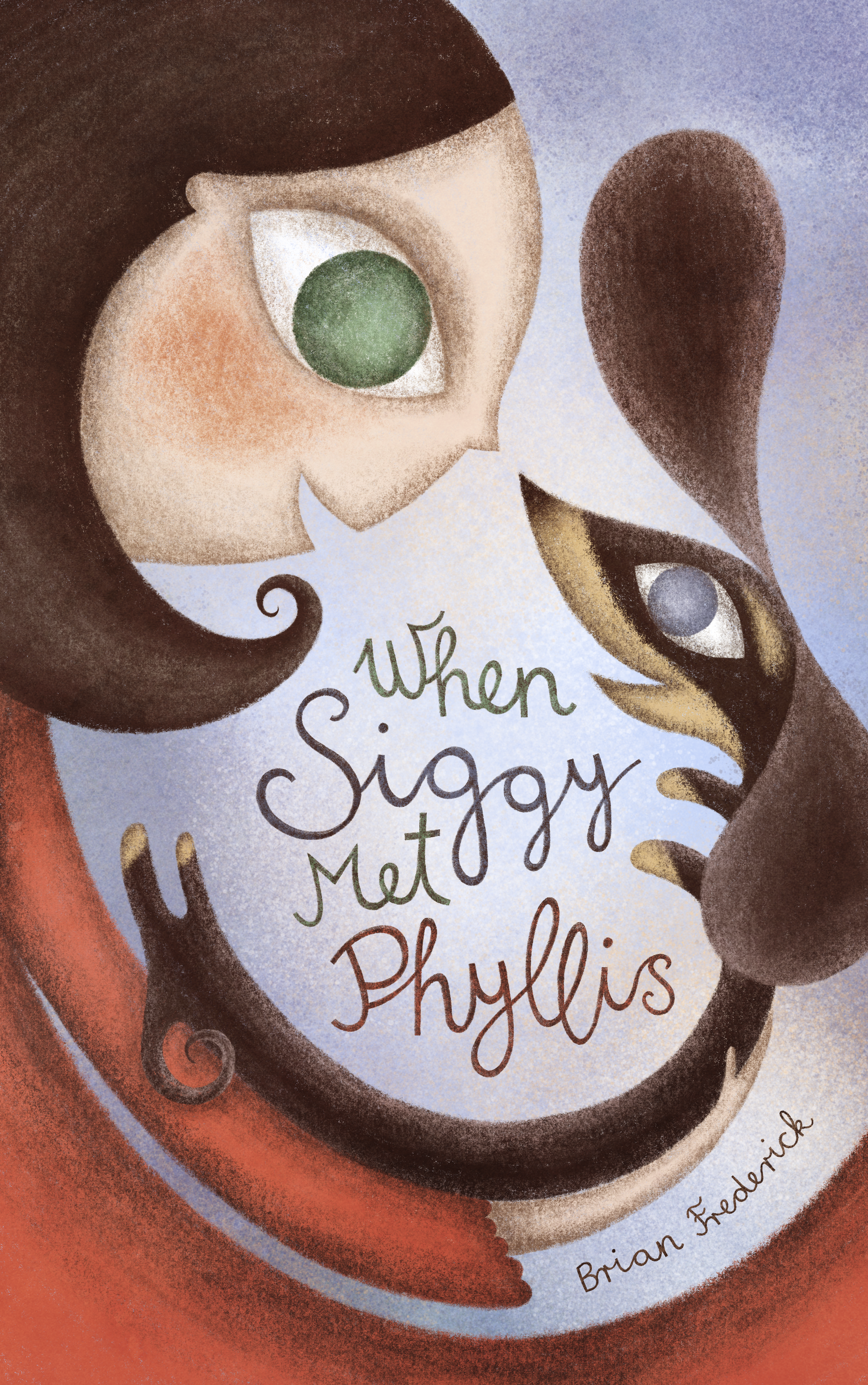 When siggy met phyllis
– the origin story
Do you believe in love at first sight?
You WILL after this…
Phyllis is excited to go with her parents to choose a dachshund puppy.
When she gets there, she's transfixed by the cute, cavorting pups as they play, but she can't decide.
Then, all of a sudden, one of them speaks to her…
"This is a beautiful little Origin Story to introduce you to Siggy and how he fell in love with Phyllis the very first time he met her, when she was choosing a puppy…
But – Beware! You may fall in LOVE too…"
Brian Frederick, Author
When Siggy Met Phyllis is available on Amazon at £3.99 for the eBook, and
at £8.99 for the paperback. You can get it right now by clicking the link below:
BUY When Siggy Met Phyllis Here, NOW
or you can read my lovely book – exclusively for FREE, only on this website.
See below and above and follow the instructions!
Discover "The Buzz" And Get Your Free Book Now...
"You'll get exclusive artwork, story updates and all the latest stuff 'Hot off The Press' AND you'll get to read my EXCLUSIVE prequel book When Siggy Met Phyllis". Not available in shops - ONLY here..."